WeCAN Updates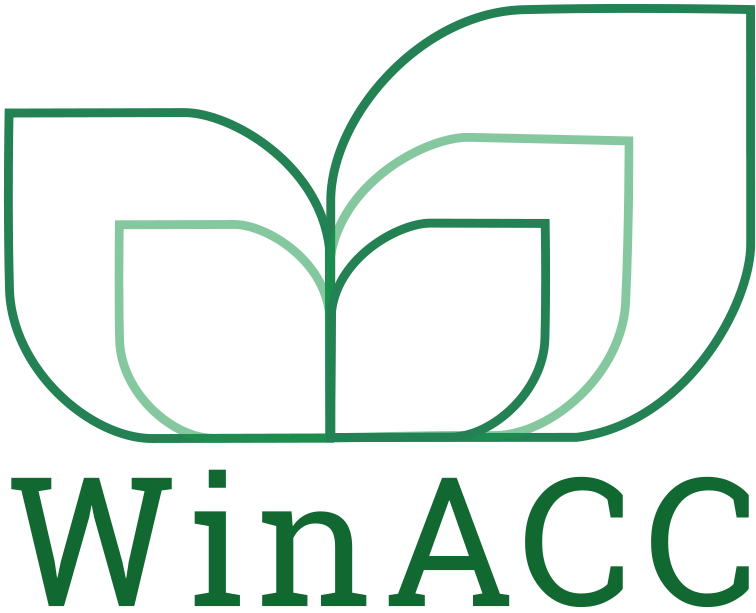 News from around the District
South Downs National Park Authority - Climate Change Webinar
Watch the video here - packed full of informative talks and presentations on issues like community energy and home energy. Particularly inspirational is the video segment about Greening Steyning which starts at 23:00 - Geoff Barnard, co-chair, explains how the group has developed, and the key role that parish councils can play in tackling the climate crisis.
Home Energy
A new online tool for home energy efficiency has just been launched by the Dept for Business & Energy (BEIS) - just enter your address and a few other property details to get a costed list of recommendations plus likely energy savings.
This article has good infographics showing the benefits of insulation, plus a rather horrifying graph showing how installations fell dramatically in 2013 when grants were withdrawn.
Superflux - Mitigation of Shock
A (rather dystopian) art installation look into the future:
Take a tour around a future London apartment radically adapted for living with the consequences of climate change. One of the inhabitants shares their personal experience of adjusting to a world transformed by food insecurity and climate extremities at home, and in their local community.
And lastly, the Good News...
Taken from the Guardian's Down to Earth weekly newsletter:
With climate-driven heatwaves, wildfire and floods striking around the world, you could be forgiven for thinking the climate crisis is now out of control. But you'd be wrong.
Here, as a snapshot, are some of the positive actions I have spotted around the world just in the last week. In the UK, where I live, work began on the foundations for the huge Dogger Bank windfarm off the coast of Yorkshire. When the 277-turbine array is complete, it will power 6m homes.
Another big offshore windfarm, Seagreen, is also now under way in Scotland. Onshore, Octopus Energy announced a plan to replace 1,000 older turbines with new, more powerful ones.
We also learned that in the first quarter of 2022, cheaper wind and solar at the expense of UK gas-fired power compared with the previous year. "This trend is only set to continue with [new] wind projects four times cheaper than current gas," said Jess Ralston, at the Energy and Climate Intelligence Unit.
Saving energy is crucial, and the UK government announced up to £635m for schools, hospitals and other public buildings to improve their energy efficiency and cut bills. The government also gave multimillion-pound backing to a new gigavolt battery factory in Northumberland.
But ministers are also being held to account. The Jackdaw fossil gas field approved by the government was challenged in court this week by Greenpeace, which argues ministers failed to check the climate damage of burning the gas.
In Portugal, the government is accelerating the construction of solar parks to replace gas power. In the Netherlands, the huge hub airport Schiphol will cut the number of flights it operates from next year.
In Spain, the government has set new limits on air-conditioning and heating in public buildings to save energy, while in France, air-conditioned shops must now keep their doors shut or face a fine. Energy minister Agnès Pannier-Runacher said leaving doors open with air-conditioning "is absurd".
In Australia, a climate laggard until the recent change in government, a major climate bill is now set to pass having won support from the Greens. In the US, after its own legislative breakthrough covered in Down to Earth last week, we learned that green energy jobs have grown to employ 3.3 million. In particular, jobs in low-emissions vehicles rose 25% while jobs in coal fell 12%. Globally, renewable energy financing rose 11% in the half of 2022 to a new record level.
As the heat rises so does the use of air conditioning, which is likely to surpass heating as a user of energy in the next decade. But this week saw an advance in adsorption cooling, a low-power technology. "Once we input power the first time, that's it," said Radha Motkuri at the Pacific Northwest National Laboratory in the US. "Then, the system keeps on cycling with very little power input."
So, climate action is being taken. Is it enough? Not yet. The real question is whether measures such as these and many others can be scaled up fast enough to finally start bringing global emissions down and put us on the path to net zero emissions, the point at which humanity's heating of the planet will end?
People across the world are ready. A new poll in 192 countries shows most people are worried about climate change and say it should be a priority for their government. Only time will tell, though there is little of that precious commodity left.
It is also vital to remember that fighting the climate crisis is not a binary win-lose situation. Every fraction of a degree of temperature rise avoided means a fraction less suffering in the world, and that means every tonne of CO2 prevented from polluting the atmosphere matters.
Jonathan Foley, at Project Drawdown, put it nicely this week: "There are huge climate challenges facing us, but also some tremendous progress to build on. Instead of giving in to catastrophic doomism, we can redouble our efforts now, and bend the curve even more. It's not game over. It's game on!"